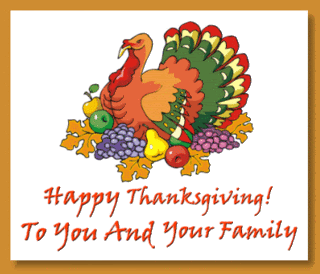 image by mattbaker64 on Photobucket
Hope all of you who are celebrating Thanksgiving today have a wonderful day full of food, family and (for those of you who are care) football. I am thankful for the great people I have in my life, that I have a job, a roof over my head and food in my fridge. Oh and of course I'm thankful for Sephora. (lol) I hope everyone is as lucky as I am.
What are you thankful for today?
Happy Thanksgiving! :)